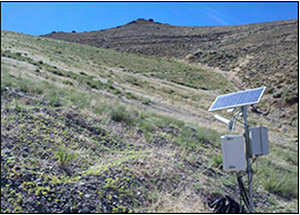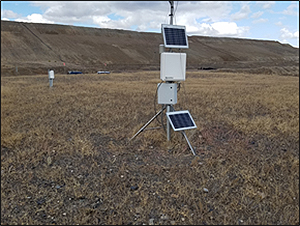 Waste Rock and Leached Ore Cover System and Geochemical Evolution Monitoring
Location
Nevada, USA
Client
Nevada Gold Mines, Phoenix Mine
Project Description
GSA designed and installed multiple cover performance monitoring systems and several deep in-situ monitoring wells to assess air and water flow and the evolution of acid generation within several closed waste rock facilities. Cover performance monitoring systems are designed to assess net percolation flux and lateral flow of drainage in sloping cover systems. Deep in-situ vadose zone wells monitor temperature, oxygen, air pressure, and soil moisture and potential at various depth intervals within the waste rock.
Experimental lysimeters were also constructed to monitor cover system efficiency above spent copper heap leach ore. Monitoring is ongoing for all systems.
Project Highlights
In situ and laboratory hydraulic characterization of waste rock, leach ore, and cover material
Design and installation of multiple cover system performance monitoring stations
Design and installation of deep in-situ monitor wells to assess acid rock generation at depth within closed waste rock facilities
Maintenance of copper heap leach ore experimental cover system lysimeters
Direct and indirect measurements of water flux through the cover systems
Ongoing monitoring and maintenance, data management and reporting.