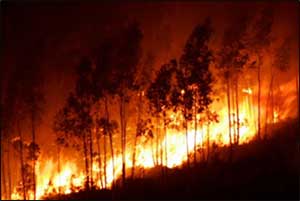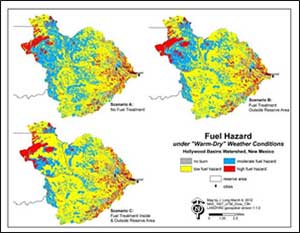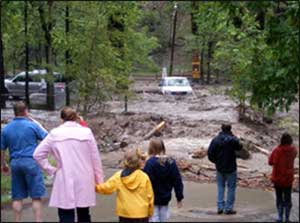 Payments for Ecosystem Services, Ruidoso Watershed
Location
Village of Ruidoso, New Mexico
Client
South-Central Resource Conservation and Development Council
Collaborative Forest Restoration Program
Project Description
The Village of Ruidoso, NM resides along the Rio Ruidoso at the base of a steep, forested watershed. This watershed is overdue for a catastrophic wildfire and the Village's infrastructure and tourist-based economy is at extreme risk of a major post-fire flood event.
GSA is co-leading a two-part investigation of the watershed to determine the feasibility of establishing a payment program, whereby the Village would pay the landowners in the upper watershed to implement forestry-fuels projects to reduce the downstream post-fire flood risk.
Phase 1 project elements evaluate the potential for watershed treatments to reduce post-fire runoff. Phase 2 involves community outreach and education activities and addresses potential long-term payment mechanisms.
Project stakeholders, including the Village of Ruidoso, the Lincoln National Forest, and the Mescalero Apache Nation.
Project Highlights
Fire behavior and fire effects modeling
Rainfall runoff and erosion modeling
Stakeholder workshops
Community Outreach
Feasibility analysis of Payments for Ecosystems Services program