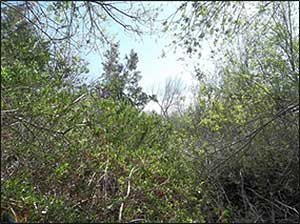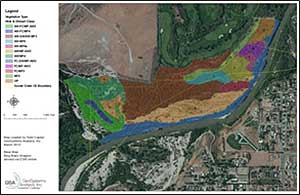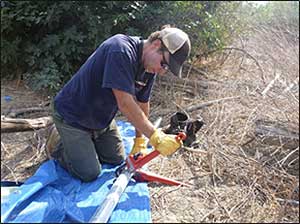 Habitat Mitigation Planning and Implementation
Location
Santa Ana River, California
Client
Inland Empire Resource, Conservation District
Project Description
GSA is providing technical support to the Inland Empire Resource Conservation District (IERCD) with planning and implementing habitat mitigation projects along the Santa Ana River, in Riverside County, CA.
IERCD is responsible for implementing ten riparian habitat mitigation projects within a 53-acre conservation easement. GSA scientists are supporting IERCD by mapping floodplain vegetation, installing groundwater monitoring wells, prioritizing restoration areas, developing restoration treatment prescriptions, and guiding staff through the implementation process.
Major project elements include managing noxious weeds, planting site-adapted native vegetation, performing outreach with local watershed groups, and developing effectiveness monitoring and adaptive management protocols.
Project Highlights
Vegetation mapping
Soil and groundwater assessments
Revegetation planning
Noxious weed management planning
Mitigation Plan development
Effectiveness and validation monitoring