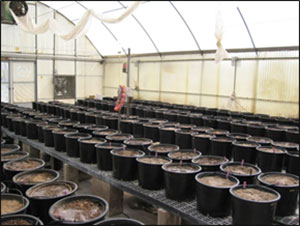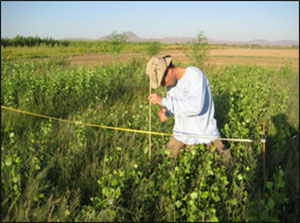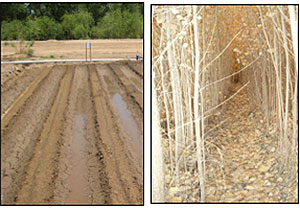 Riparian Revegetation Feasibility Studies
Location
Cibola National Wildlife Refuge and Tucson, Arizona
Client
Bureau of Reclamation, Lower Colorado Regional Office
Project Description
GSA restoration scientists, in conjunction with the University of Arizona, conducted a phased laboratory, greenhouse, and field study to assess the feasibility of using native tree seed for large-scale riparian revegetation.
Seed collection and treatment methods, seeding methods, seeding rates, and irrigation methods were optimized to maximize restoration success and minimize revegetation costs.
Long-term monitoring documented survival, growth, and native/non-native vegetation competition. Irrigation depth and frequency were analyzed to determine effects on vegetation composition. Study results indicated direct seeding can be a cost-effective method to enhance vegetation density and diversity for riparian restoration projects.
Project Highlights
Native seed collection and processing
Greenhouse and field studies
Soil and groundwater site characterization
Automated soil water content monitoring
Analysis of tree rooting depth