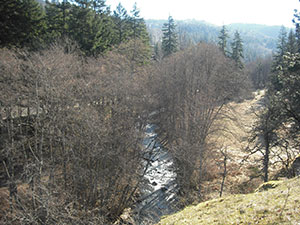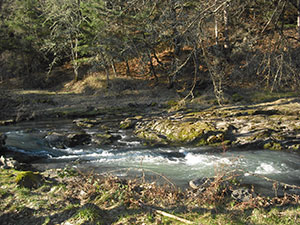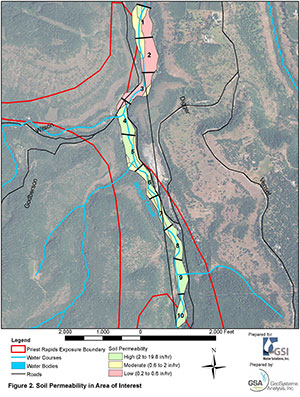 Mosier Aquifer Recovery Feasibility
Location
Mosier, Oregon
Client
GSI Water Solutions (Prime)
Wasco County Soil and Water Conservation District (Ultimate Client)
Project Description
GSA conducted a preliminary evaluation of the feasibility of using aquifer recharge by surface infiltration to restore water levels in the basalt aquifers in the Mosier area. The geologically complex area includes Tertiary-age fractured and folded basalt lava flows overlain by Pleistocene flood deposits.
GSA developed land parcel screening/ranking criteria for surface infiltration recharge at a proposed 2,400 acre-ft/year groundwater recharge site. Using GIS and other data on land use, surface and subsurface conditions, water quality, and land costs, GSA applied the screening/ranking methodology to a four-square-mile area to identify potentially viable surface recharge locations.
Additionally, GSA evaluated existing regional agricultural water conservation approaches and the potential for increased water conservation as a strategy to mitigate groundwater level declines.
Project Highlights
Development of surface infiltration recharge site selection screening/ranking criteria
Assessment of land use, surface, and subsurface conditions, and water quality as potential contributors to infiltration recharge success
Evaluation of agricultural water conservation as a groundwater level decline mitigation strategy